Hiii!
It's Diya btw and I'm not happy. Why you ask? *sighs* read away-
I've been seeing From Blood and Ash everywhere. Bookstagram, Booktok, GoodReads- so yea everywhere. And naturally, I thought everyone loves it and it is gonna be one hell of a good read🙂*smile in the pain*
to be honest, I actually had a feeling I won't love it the moment I picked it up. I don't know why tho. Maybe my future self was desperately trying to warn me off but, oh well. I wanted to give it a chance. Anyway, at the end of the day, future me's always right.
I didn't love it very much after the first two chapters.
I really did not like it when I finished it completely.
And I keep not liking it the more I think about it.
For those who don't know From Blood and Ash is about a (really dumb) maiden (whose only personality trait is that she's surprisingly good at fighting and is madly in love with an annoying guy who has to turn every sentence into something horny and can't take 'no' for an answer) who carries the entire future of her kingdom on her shoulders and has to be found worthy by the gods. But then she meets (this dude that I hope slips down a cliff) Hawke, a guard who incites something in her (nausea in me, btw) and makes her question everything she's ever believed in. Oh and also, there is a fallen kingdom threatening to rise once again and take back what is theirs through violence and vengeance and there are also a ton of monsters thrown in who like to kill people.
Ok so if you think the blurb given by me was not fair, you can read the original one here on Goodreads.
So besides the obvious points why I disliked this book (it's Hawke) here are some others-
Poppy, why are you like this?
No, seriously sis WHY? *screaming into the abyss*
So the story starts with our precious, pure, and I'm-the-chosen-one-and-I'm-gonna-whine-about-it-all-the-time Phenellaphe aka Poppy in a place called Red Peral which is basically a brothel. Don't ask me why she's there because I really don't know myself- I think it's because she's 'the maiden, the chosen' (so she likes to remind us every single chapter) so she can't enjoy her life and according to her the only way to enjoy her forbidden life is to visit a brothel. (She's smart eh?😉) There, she's uncomfortable with everything she sees which leads us to the question – THEN WHY THE HELL ARE YOU THERE? WHAT DID YOU THINK HAPPENS IN A BROTHEL POPPY? But she stays because why not and later happens to see- Victer, who is like her father figure along with a woman and she's like 'WHot?!' because she doesn't have a life and so apparently should no one else. Immediately, she panics and starts hiding because god forbid a maiden is seen in a brothel. Some woman tells her there is an empty room somewhere upstairs so she runs up there and of course it's not empty and a totally hot man is waiting inside. OH, btw she already knows and crushes on him. How unexpected🙂 His name is Hawke and he's burdened with being some guard in the Rise and also the hottest, perfect man on the planet with his dark hair, chiseled face, some kind of ember streaks in his eyes, and a greek god body, etc. He then starts kissing her mistaking her for someone else and immediately, she stops and tells him that she is not who he thinks she is…
ha ha ha
guess what? of course, she doesn't.
She just stands there like a dumb idiot and lets Hawke kiss her while she is visibly uncomfortable but still can't say the word 'NO' because no one taught her that okay?! she a maiden living an oppressed life. please. So this goes on for like 2 pages where she's just like 'Oh I must tell him to stop. This is not right. I'm the maiden, the chosen. But he is so handsome and big and intimidating and I want to live my life. Is this what life is? and anyway I'm a stupid dumb fuck so why even try?'
Then finally, Hawke realizes that he kissed the wrong person and he feels violated and asks her what the hell is wrong with her. right?
Nope.
He's like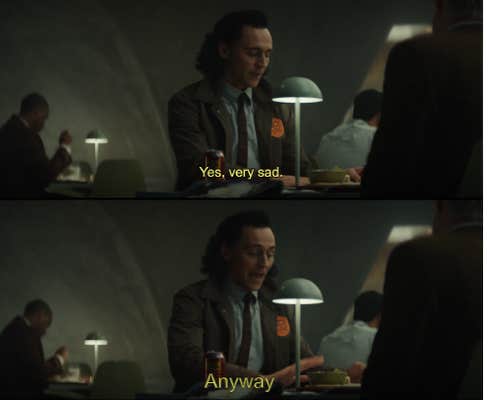 He just keeps on kissing her because he is "INTRIGUED". (He keeps being intrigued by her I never understood why) Yea so this continues for a while and an eternity later she finally tells him to stop whatever he's doing and this time he's like 'Nope. I gotta do what I gotta do."🤷‍♂️
…
*takes a deep breath to calm my nerves*
…
CONSENT. Ever heart of it, love?
But then again, Poppy is like 'okay' because… I don't even know at this point.
I knew right here that I wouldn't like her but I'm generous okay? I wanted her to try. Did she tho? Honestly, Who knows?
Poppy had a lot of potential as a character. But all through the book, I felt like her growth had been dumbed down by the romance. It feels like she did have some character development going on but as soon as she's with Hawke, she's back to being pathetic and someone who really loves getting on my nerves. I did love the brave and badass secret warrior aspect but that's all I loved and that's my problem.
*spoiler!* When she butchered up the Lord I was like "yeah you go gurlll! I think I'm finally liking you!". But then she does stupid things like immediately making out with Hawke/Casteel as soon as she figures out he's The Dark One and has actively helped in the murder of people who were close to her and who she loved. I LOVED Rylan okay? He was maybe one of the first characters in the book that I actually liked and I felt so disappointed and angry when she did what she did.*spoiler over*
The Romance aka the cringiest shit ever
Not one. For not even a single page of all of their interaction did I ever feel any true connection between Poppy and Hawke. I don't even comprehend WHY Poppy loves Hawke. I can't even fathom WHY HAwke is INtriGued by Poppy and thinks she is unEXpEctEd?! WHY???
It was pretty evident from the start that Hawke and Poppy were ever and only sexually attracted to each other. These two idiots can't go two seconds in each other's vicinity without tearing their clothes apart. The only non-sexual interaction they ever had was I think where they bond over the pain of losing family. Where is the chemistry??! WHerE? Poppy literally has more chemistry with her dagger than with Hawke.
Oh and have I mentioned their cute little relationship is actually TOXIC AF? My man Hawke has never heard of the word 'consent' or 'no' and my little girly Poppy is too dumb of a "princess" with questionable life choices ( like being in love with Hawke in the first place). That's it, that's the entire ship.
"You're quite demanding." He lifted one shoulder in a shrug.

"I'm not demanding," I stated. "Get off me."

He arched a brow. "Really?"

"Telling you to move is not being demanding."

"We'll have to disagree on that." He paused. "Princess."
I do not exaggerate, I literally gagged when he called her "princess". I don't even want to comment on this. But yea sure she is a demanding "princess" if she tells you to get the fuck off her. That is romantic right? right? totally.
"You're still lying on me."

"I know."

I took a breath. "It's quite rude of you to continue doing so when I've made it clear that I would like for you to move."
So romantic, right?
"This is inappropriate."

"Then why?"

"Why? Because I wanted to."

I blinked once and then twice. "And what if I didn't want to?"
How else do I explain to you 'Toxic'? You have it right here.
What was that World building?
Werewolves? check. Vampires? check. A dumb girl with no personality whatsoever? check.
seems very familiar, does it?🙄
Was the author trying to incorporate way too many fantasy tropes into the story? felt like it. Do you know what happens when you do that? From Blood and Ash happens. None of them were properly ventured into. Everything except the smut was rushed like wtf?! I actually did like the whole history and ascension thing. I just wish we had more time with that rather than with stupid make-out scenes. I have so many questions! What is the magic system? how does it even work? Why is this so poorly described? The world is not built properly!!!!! You call that world-building?!
I need to calm down but it's really sad when I see a book with such good potential being wasted away like this and even more when people actually simp over guys like Hawke(…?!!) But I guess everyone has their own opinions. (but still…?!!)
Have you read From Blood and Ash? What did you think about it? Let me know in the comments!❤